So I've been occasionally posting on my blog
1337motif
and completely ignoring this thing, so here's a summary of what I've been up to since I last posted.
I started making necklaces out of little tiny space invaders squares (available now at 1337motif.etsy.com)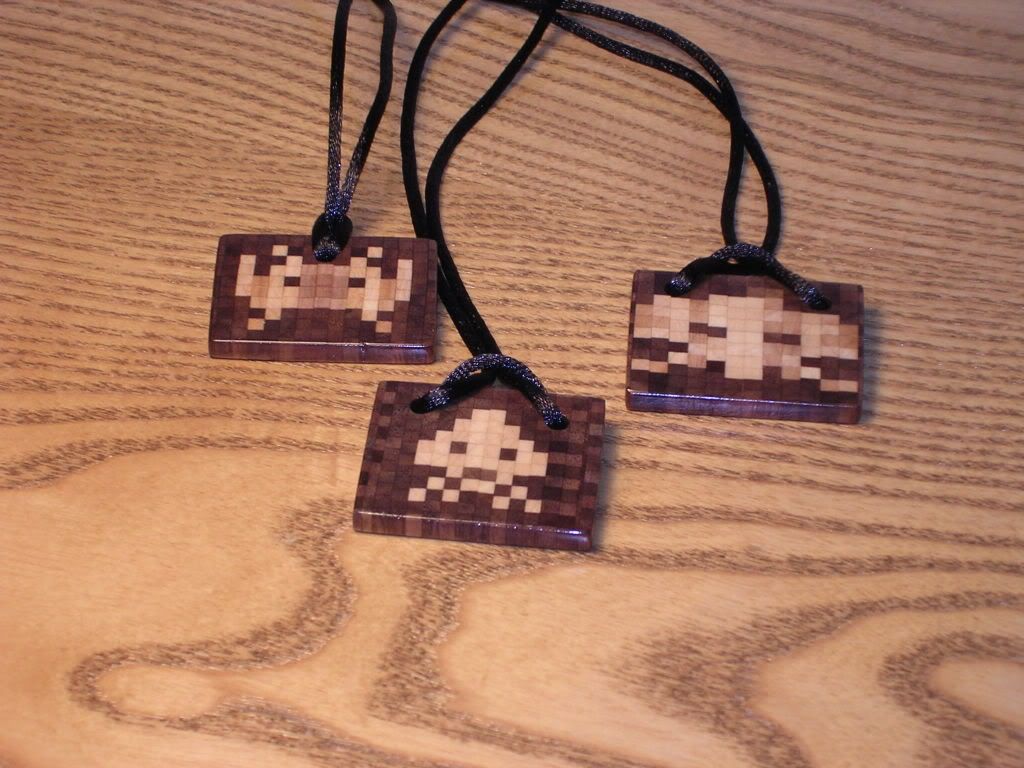 My Space Invaders board was linked on Boing Boing again, and then
ThinkGeek.com
bought a batch of them to sell on their site.
I have just finished a batch of Triforce boards (possibly the last time I'll make these...they take too long to make...they're up on etsy now)
The ThinkGeek boards sold out in a couple of weeks, and now I am making another batch, half for them, half for me.
Once I finish those, I am going to start on a set of Pacman (or possibly Ms. Pacman?) boards. This, dear internet, is why I have come to you today. I need to know which design that I have been working on is teh win. Take a look at the two boards below, and let me know which one I should make next. Either one can be converted to Ms. Pacman fairly easily.
I like both, though personally I think the red one is cooler with Pacman and the Ghost racing toward the powerup, but a few people have told me it's a bit crowded, which I can totally see. Either one is going to end up costing more than my current boards because instead of 1 1/4 inch squares, they will be 1/2 inch squares, and thus much more work. Also, the one with the red ghost would require the use of bloodwood, which is an exotic, and therefore, pricey.